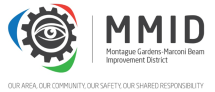 In terms of the POPI Act, the MMID is responsible for the safeguarding of personal information held by the MMID and the dissemination thereof.
The CCT CID Department is implementing a new annual POPIA compliance process, which MMID must adhere to.
The aim of this process is to ensure that the City and CIDs are acting within the prescriptions of POPIA. All elected directors and staff are required to complete a written declaration that all personal information of property owners received from the City will be kept confidential and used exclusively for the purposes of the MMID in accordance with the POPI Act.
The completed declaration is submitted to the City's CID Department and also filed in the MMID's office. For any subsequent changes the same process will have to be followed. It is important to remember that if property owners' personal information is made available to any person other than those who have signed the declaration, such person will also have to sign a declaration before making the information available to them. These declarations stipulate the purpose of providing the information and be submitted to the City's CID Department and also filed in the CID's office.
Below are the PAIA documents the MMID adheres to:
Annexure B – Information Request Form