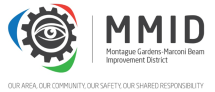 We are looking for an energetic applicant who will assist with the smooth running of urban and cleaning operations. Attention to detail, use your own initiative, be proactive, must have some experience working outdoors and demonstrate the aptitude for assigned responsibilities.
Minimum requirements:
Matric
Fluent in English and Afrikaans
Physically fit – the role requires walking, lifting, bending and other physical abilities in the field Unendorsed driver's licence
Computer literacy and experience in a supervisory role is advantageous Horticultural diploma and/or experience would be beneficial
Competencies:
Good communication skills
Good organizational skills
Able to supervise/manage staff Honest and reliable
Responsibilities and Duties:
Liaise with the Manager on a weekly basis regarding current tasks, and assist in the planning of future tasks
Ensure all assigned duties are carried out, and that resources are efficiently utilized
Ensure that policies and procedures are adhered to by staff
Act as a communication conduit between management and staff
Maintain and control use of stock
Timeously request purchase of consumables, equipment and materials
Provide support to all portfolios, including urban, cleaning and operations
Ensure that operational activities are executed within allotted budget and timelines
Conduct regular operational reviews
Set operational goals to meet or exceed performance expectations
Provide guidance to staff in resolving operational issues and problems
Ensure project assignments, work allocation and training are completed in timely manner
Provide excellent service in order to build and maintain strong relationship with business owners in the district
Conduct regular meetings with urban and cleaning staff to discuss operational updates and issues
Ensure complaints are handled and resolved accurately and quickly
Develop and implement plans to improve operational effectiveness and efficiency
Monitor and report faults (C3's) when required
Actively promote Health and Safety, and report any breach directly to the Manager
Ensure that all staff wear all appropriate PPE
Salary:  R15 000 per month
Please forward your CV and a cover letter explaining why you should be considered for the position to ilse@mmid.org.za by 10 July 2022.