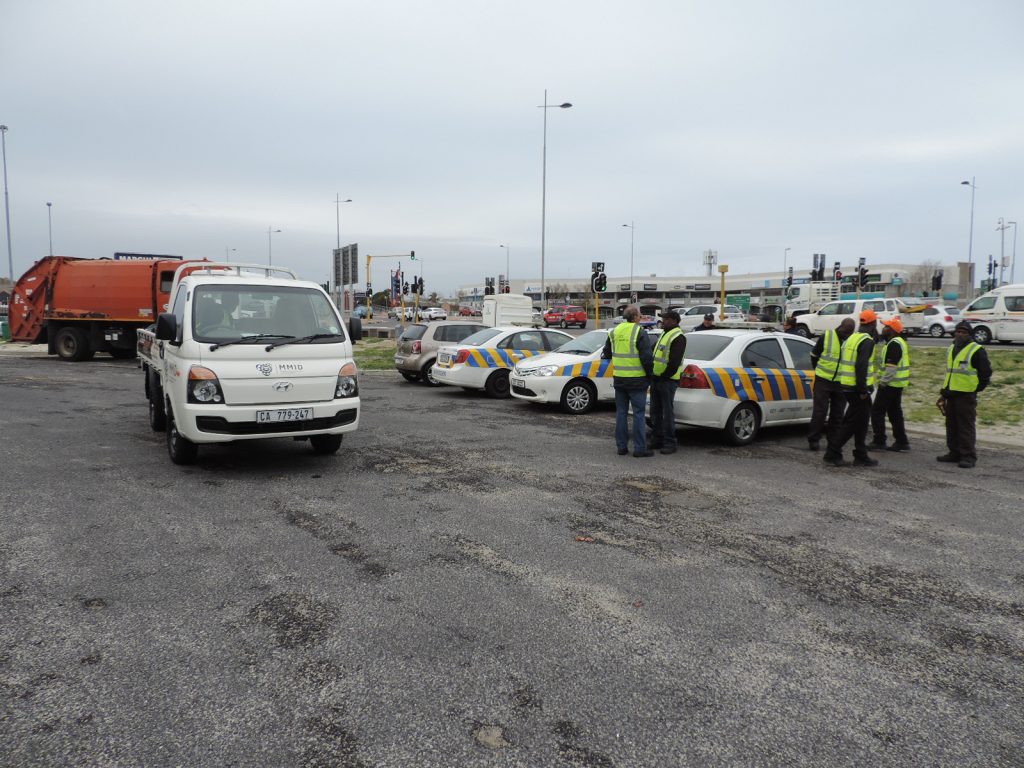 The MMID has a key role to play in terms of urban management and is responsible for tidying verges, cleaning streets and storm water gullies, tending to plants and shrubs, and more. It also covers the cost of services and infrastructure which are the responsibility of the City, but where the City is unable to provide them to the required standard of the property owners.
The MMID will provide support by:
Identifying infrastructure, maintenance and development projects and developing project plans for them.
Appointing contractors for development and maintenance projects.
Liaising with local authorities regarding cleaning, road maintenance, illegal signage, illegal dumping etc. to ensure that these services are provided by the City as well as other service providers.
Providing top-up additional municipal services on an ongoing basis, as identified in the perception survey and business plan.
Monitoring and reporting on environmental and noise pollution offenders.
Encouraging recycling and promoting waste minimisation through education and awareness on waste and water pollution.
Making minor repairs where necessary.
Developing and implementing a greening plan.
Coordinating actions with City of Cape Town departments.
Logging C3 notifications and following up on them.
Link to log a C3 service request on the CoCT website
The MMID employs workers (preferably homeless or unemployed people) to pick up litter, clean streets and clear bush. Wherever possible, this will be done with the oversight of NGOs.